24-hour office
This page allows you to use the Virtual Office (access via personal password), which serves your community 24 hours a day. In this office, you can carry out various operations:
You can see the status of personal payments of the community quotas;
Download your community fee invoices;
See notifications for and minutes of the general meetings;
Download the internal rules, statutes and community insurance;
Any other important community document.
In addition, periodically we publish a summary of the community's income and expenditure on the web page; in this way all owners can check how the community is managing their money.
For this you will be directed to another website (tucomunidad.com - click on the logo). All new owners will receive an invitation email with instructions.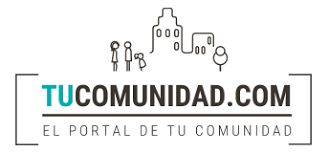 Contact
Hestria Administración de Fincas S.L.
Av. Flamingo, 32
38632 Palm-Mar (Arona)
Santa Cruz de Tenerife
(+34) 922 795 613
info@hestria.es